17th June 2021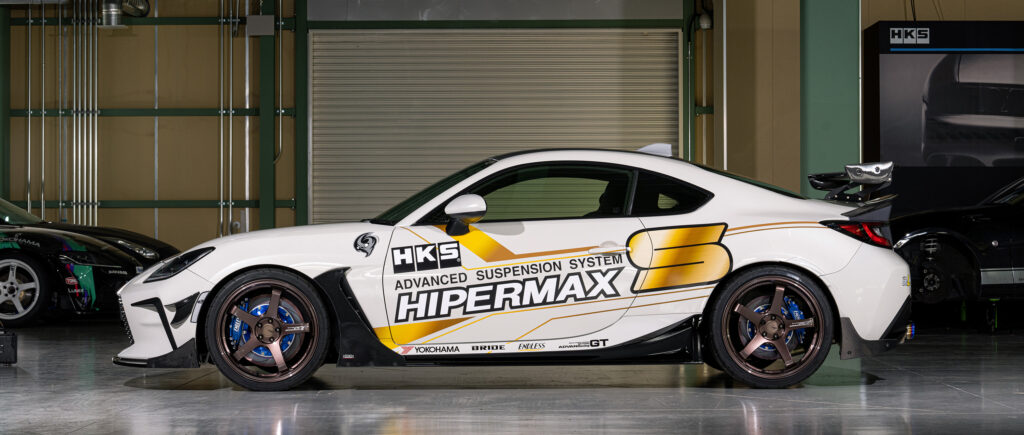 Back in 2012 when the twins (GT86/BRZ) hit the sales, they became very popular, very quickly within the tuner world. A lot of manufacturers that we closely work with started bringing out parts for these cars to keep up with the demand for aftermarket parts. It was an exciting era as up until then there was barely anything of its kind in the showrooms. Light-weight, agile, rear wheel drive, very few modern aids involved and overall amazing drive-ability and handling won the hearts of many people, including us. Now, 9 years later the saga continues and Toyota is bringing out a successor to the already popular 2+2 sports car – the Gazoo Racing GR86.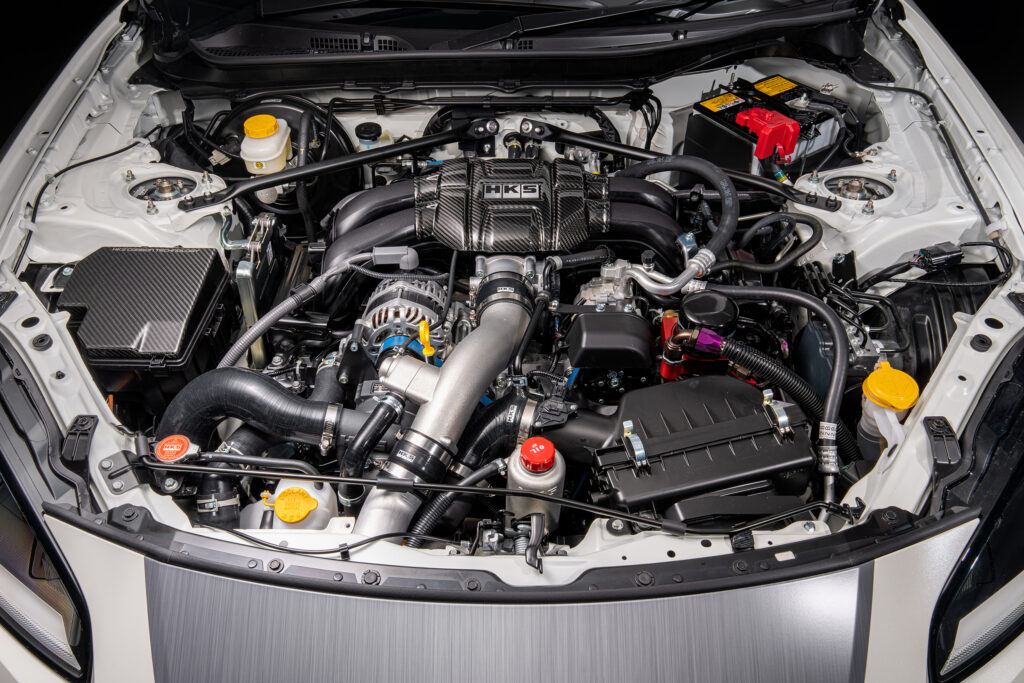 As we can see in the above photo that was sent to us directly by our friends at HKS, they have been very busy with pre-sale example of the GR86. Equipped with now larger, 2.4L naturally aspirated boxer engine, the GR86 has overcome the "lack of ooomph" as many have been saying. With an increase of almost 30bhp and 35ft/lbs of torque, this new engine might 'tickle the pickle' of those who did not want to go the Forced Induction way with the previous model. HKS have bolted up their Supercharger to the new GR86 and it just looks right! Vast majority of the engine bay looks the same as the previous FA20 engine found in the ZN6 GT86 & ZC6 BRZ. The supercharger kit looks like a slightly modified version of the kit that is available for the current GT86/BRZ cars. With slight modifications to the piping, it should still be very much the same of process of fitting it. As we can see, the Air Box is slightly angled for better air flow and it might even be slightly bigger. Oil filter is still on top for easy access, fuse box, battery, reservoirs and even firewall braces are in the same exact place as before. At this point, we think that a good chunk of parts will be cross-compatible between the older Toyota GT86 and the new Toyota GR86.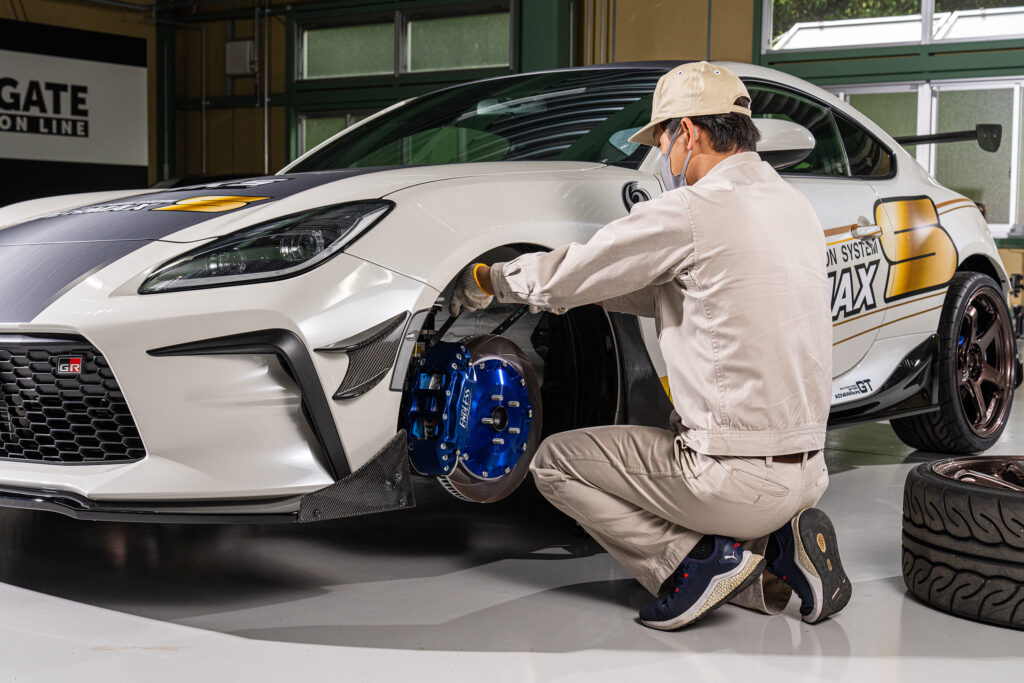 HKS have not been the only ones busy with parts for the new car. This HKS Demo car is running absolutely massive and beautiful set of Endless brakes. Only the best of the best on this car, right? HKS carbon aero kit has also been applied. Front bumper lip, canards, side skirts and rear diffuser.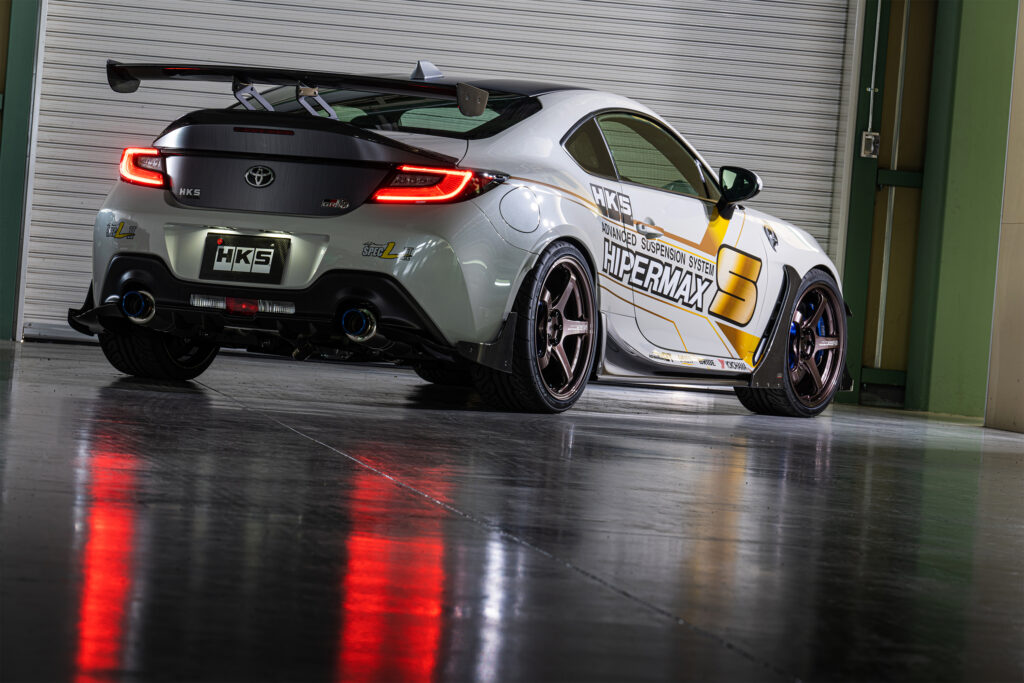 Fully adjustable HKS Hipermax series coilovers can also be found on this car. As well as Hi-Power Spec L2 exhaust system. There is going to be a lot of parts coming out over the next few months.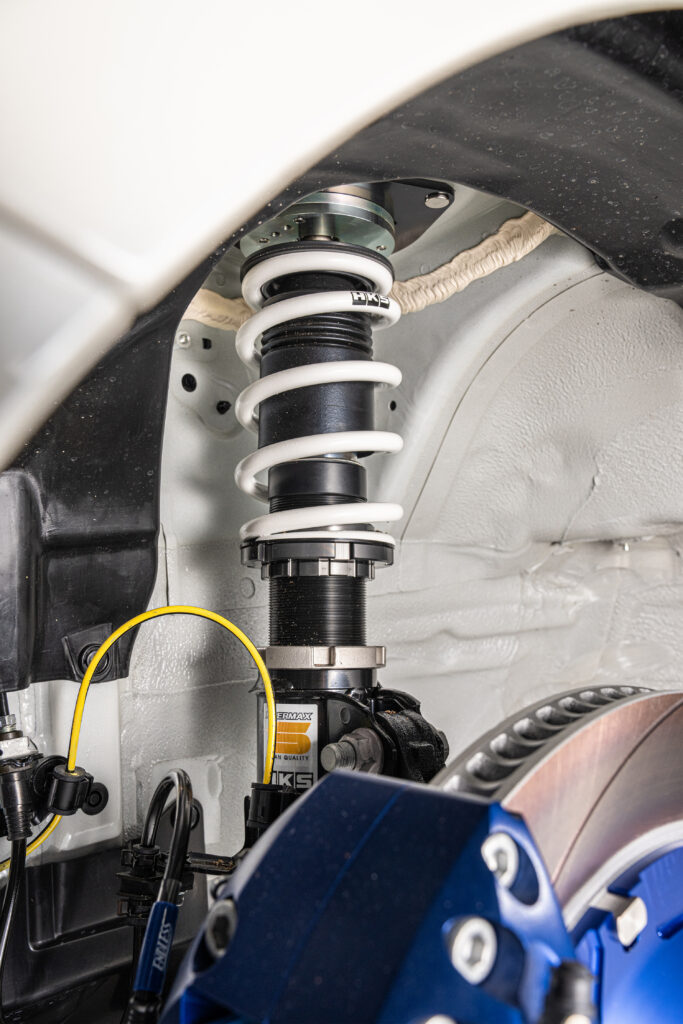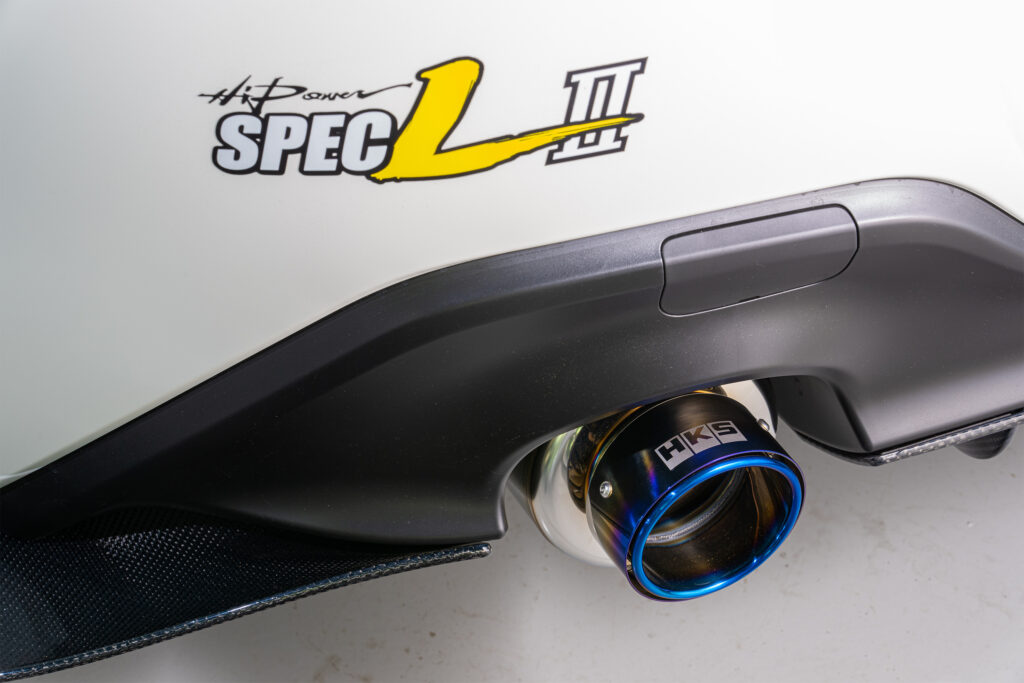 Keep an eye out on our blog for more updates. More coming soon..
More images