BRIDE Euroster II CRUZ
EUROSTERII CRUZ
The installed armrest enables long drives without getting tired. A comfort reclining seat using a luxurious faux-suede seat material
EUROSTERII CRUZ is a standard comfort seat model with an ergonomic design perfect for long drives, created so that a specialized arm rest (sold separately) can be attached.
It uses a luxurious faux-suede fabric as its seat material. In addition to its pleasant texture, it is also slip-resistant, making it an excellent seat material that realizes moderate hold performance.
EUROSTER's well-balanced design is popular among those who are purchasing their first sport seat, as it fits types of cars from wagons and mini-vans to highway TOYOTA Hi-Ace 200 lines.


It has been threaded to enable easy installation of the arm rest
EUROSTER II CRUZ has been threaded so that a specialized arm rest can be attached on either side of the backrest. The armrest can be easily installed through the main shaft attached to it. Without the arm rest attached, the screw part can be covered with caps.(Armrest will be sold separately. Please refer to the Option page for more information)

For safety.
Made in Japan.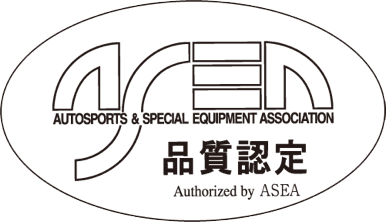 BRIDE produces all its seats and seat rail products, which are closest to the driver and also protect the driver's body in the case of an accident, domestically in Japan. BRIDE's seats are ASEA-approved products which have cleared the standards of ASEA, the industry organization whose members comprise motorsports companies and related tuning parts manufacture and sales companies which represent Japan, and are models which conform to vehicle inspections and have cleared rigorous safety benchmarks. The safety benchmark comprises 6 items--"seat back rear surface crash test", "head restraint forward crash test", "head restraint static test", "seat and seat mounting test", "seat belt mounting test", and "flame resistance test"--in which a great amount of force is applied to the seats assuming an accident to check whether the seats are damaged and whether they can be maintained for the regulated time, and to confirm the safety of the seats.

Also, BRIDE's seats are the first seats produced in Japan to be licensed by FIA, and we provide 9 models which can be used in international races. In order to maintain and improve product quality to pass safety benchmarks and strict FIA strength tests, BRIDE conducts thorough management of its manufacturing process.