BRIDE x Cusco ZETA III Bucket Seat Type-XL - FRP Black - FIA Approved 7.8KG
Support, safety, comfort, durability, and style. Rarely do you find all these qualities in a single race seat, which elevates the new BRIDE Zeta III to an unprecedented level above the competition. Utilising state of the art technology, these racing seats are comfortable for extended use, yet have the bolstering necessary to withstand the rigorous conditions of circuit racing. Equally noteworthy is a radical new sparkling silver metallic fibreglass finish, the first of its kind, which rounds out the total package. In other words, strap into a BRIDE Zeta III, and accept no compromise!
BRIDE is dedicated to the pursuit of combining comfort and safety into a sport seat designed for circuit racing. Using cutting edge technology, every sport seat is subjected to various crash tests to conform to the Japanese safety standard of circuit racing: F.I.A. Official Homologation. As a result, BRIDE seats have become a number one pick for motorsport enthusiasts, and are used in many professional race cars around the world.
Special High Support Foam is used which provides equal weight distribution throughout the racing seat padding. This means at high speeds, the forces felt as the driver are reduced. Buckskin is used on the shoulder support areas to aid in supporting the driver.
The knee supports are raised within this seat for easy pedal operation at high cornering G forces.
DOES NOT INCLUDE SEAT RAILS
For safety.
Made in Japan.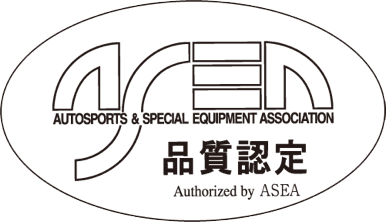 BRIDE produces all its seats and seat rail products, which are closest to the driver and also protect the driver's body in the case of an accident, domestically in Japan. BRIDE's seats are ASEA-approved products which have cleared the standards of ASEA, the industry organization whose members comprise motorsports companies and related tuning parts manufacture and sales companies which represent Japan, and are models which conform to vehicle inspections and have cleared rigorous safety benchmarks. The safety benchmark comprises 6 items--"seat back rear surface crash test", "head restraint forward crash test", "head restraint static test", "seat and seat mounting test", "seat belt mounting test", and "flame resistance test"--in which a great amount of force is applied to the seats assuming an accident to check whether the seats are damaged and whether they can be maintained for the regulated time, and to confirm the safety of the seats.

Also, BRIDE's seats are the first seats produced in Japan to be licensed by FIA, and we provide 9 models which can be used in international races. In order to maintain and improve product quality to pass safety benchmarks and strict FIA strength tests, BRIDE conducts thorough management of its manufacturing process.