HKS Black Oil Filter 68mm Toyota GT86 Mazda MX5 Honda Civic Subaru Impreza Nissan GT-R Mitsubishi EVO
Inc VAT £22.80
Exc VAT £19.00
52009-AK005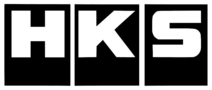 Delivery & Shipping Information
NEXT DAY DELIVERY AVAILABLE!*
IN STOCK IN UK WAREHOUSE!
The HKS Oil Filter helps keep engine oil clean, efficient, reducing risk of damage and prolonging engine life.
Investing in the HKS Black Oil Filter is a great way to improve the performance of your vehicle and experience optimal filtration performance.
The filter boasts a 15% larger surface area and a minimum particle size of 20μ, exceeding most engine filtration requirements.