26th October 2023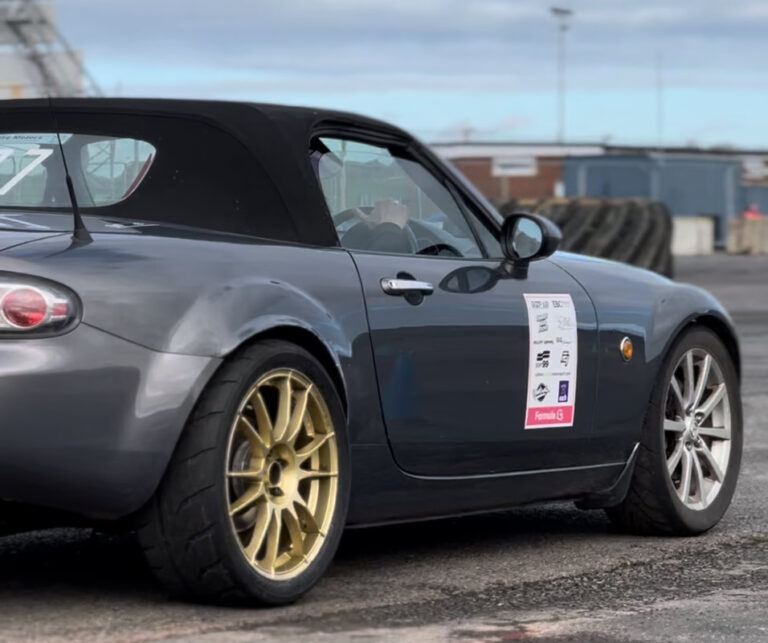 It is official Dmitrij Sribnyi is the 2023 British Gymkhana Champion in the Pro RWD Class of the Formula G Series. It's hard to believe, but the car Dmitrij has built in two weeks. This turned out to be a groundbreaking success in the Gymkhana discipline. What is even more surprising is that switching from All-Wheel Drive Class to Rear-Wheel Drive. He was able to compete at a higher level against experienced drivers who have been competing in purpose-built RWD cars for many years!
---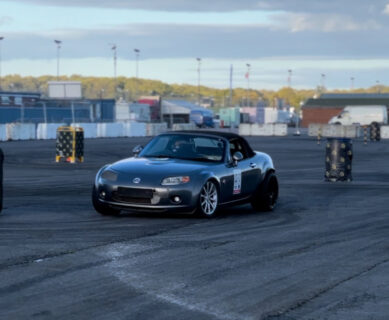 The Formula G Championship double header weekend at Santa Pod marked the final two rounds of the season. It features a thrilling mix of weather conditions, along with a highly competitive field of drivers.
During the 5th round of the race, the weather was wet with a few raindrops with Dmitrij securing 2nd position in the qualification round. He then went on to win all knockout battles before facing the reigning champion in the finals. The race was incredibly tense, with mere fractions of a second separating the other drivers.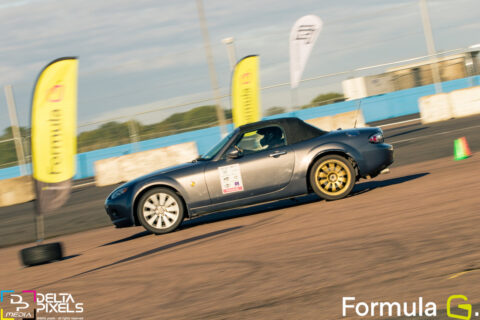 Dmitrij Sribnyi maintained his focus on the track and gave his best effort on the track which ultimately paid off with a victory in the final battle at the Formula G Championships. The next day, the weather was sunny and clear at Santa Pod, providing a dry track with ample grip.
This was a good start for our sponsored driver Dmitrij Sribnyi who secured 1st position in the qualification. However, it was unfortunate to lose his top 4 battle to his main rival of the weekend Mantas who was driving his Gymkhana Grid world finals winning supercharged Miata. However, he rebounded by winning the battle for 3rd place against Matthew Holder, who was driving a boosted V8-powered BMW Compact.
The Formula G championships contained six rounds overall, with the best five counts towards the final standings. However he only competed in five rounds due to scheduling conflicts with one of the Javelin Sprint rounds. It meant he couldn't make any errors and had to maintain consistency throughout the five rounds.
Here's the result of Dmitrij Sribnyi performance in each round:
Round 1: 2nd Place
Round 2: Missed
Round 3: 2nd Place
Round 4: 1st Place
Round 5: 1st Place
Round 6: 3rd Place
With a total score of 730 points, which was calculated based on qualifying and battle results, along with additional points for the fastest time of the day. He secured a clean victory with a 30 point lead over the runner up and a 50 point lead over the driver in 3rd place.
---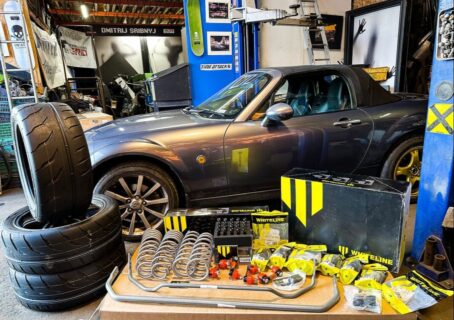 Dmitrij Sribnyi explained his achievement by adding: "I'm thrilled with the result, and it once again proves that it's not always about having the most powerful and fully set up car. You can compete effectively on a budget and still achieve great results through consistency."
He also admitted: "I have squeezed the soul out of this Mazda and pushed it to its limits during the season. While the car performed exceptionally well and had excellent grip in wet conditions. It was clearly underpowered on dry tracks compared to cars with higher power outputs that excelled on straights."
"However, the upgraded parts provided by my sponsors elevated the car's handling to a whole new level. This leaves plenty of room for further development. I have no doubt that this mighty MX5 can evolve into a proper purpose-built Gymkhana car in the future."